6 Amp Charger-Maintainer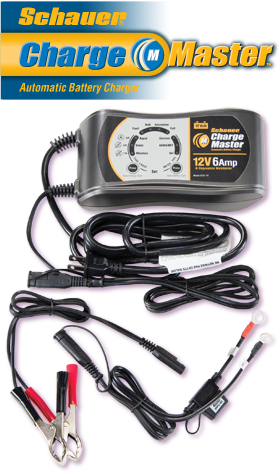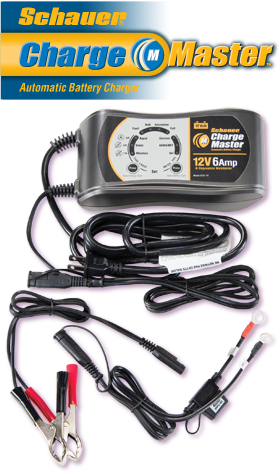 Automatic Multi Stage Smart Battery Charger
Automatic multi stage smart battery chargers. For all vehicle & deep cycle 12 volt batteries. Microprocessor-controlled high frequency switching mode.
Multi-Stage Charging:
Soft start, gentle ramp-up, then bulk charge, at a constant current rate, then absorption charge, at a constant voltage, then maintenance stage, float pulse charging prolongs battery life.
Quick change cord-sets, battery clips or ring terminals.

Selectable battery type: WET, GEL, AGM, Calcium Battery rejuvenation (desulfation) function.

Ideal for winter battery maintaining.

Heavy-duty cables.

Protected for: short circuit; reverse polarity; and overload.

Internal thermal overload protection.

Battery thermal run away protection.

Packaged in plastic clam shell with graphic usage icons.