150 Amp Battery Isolator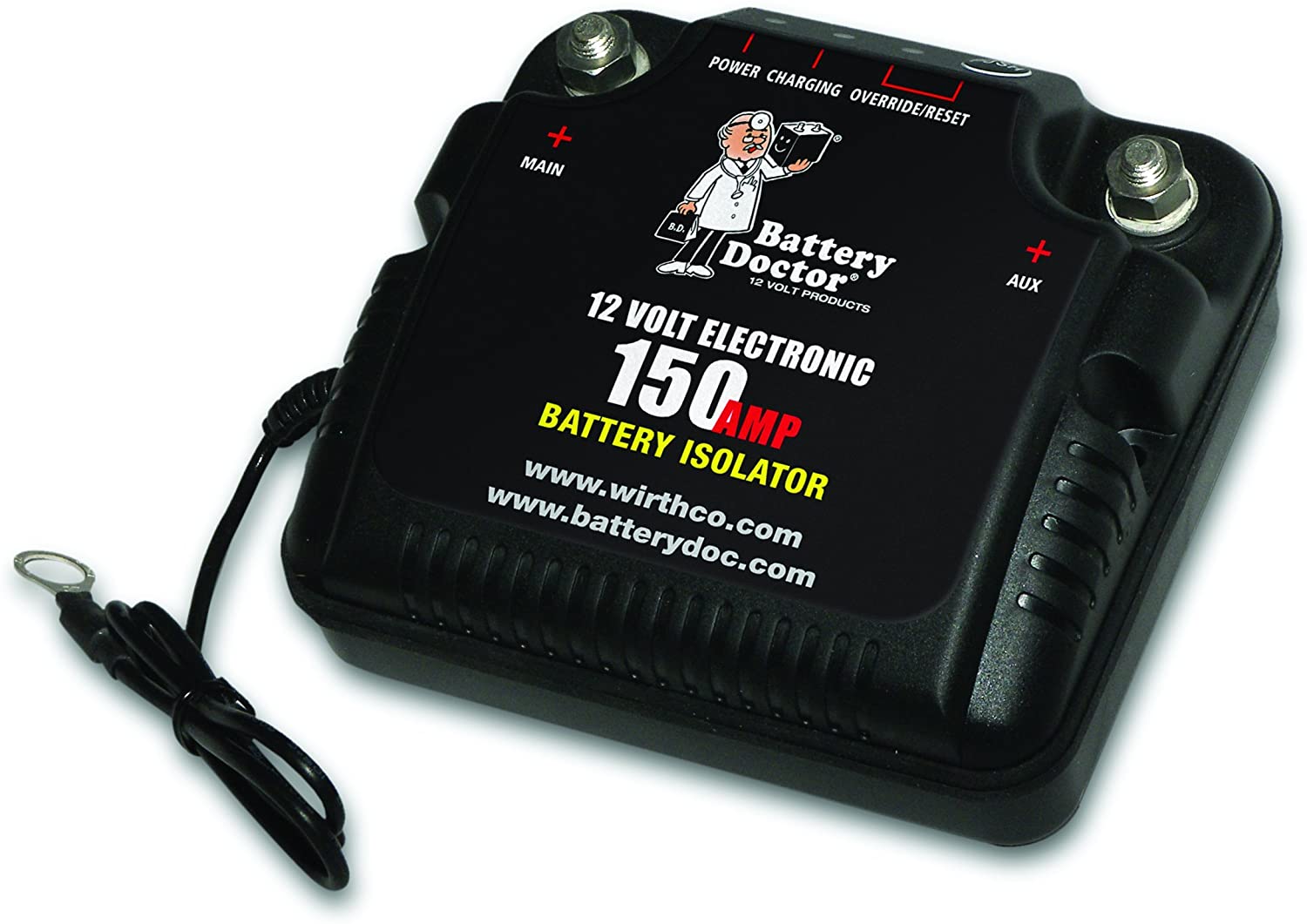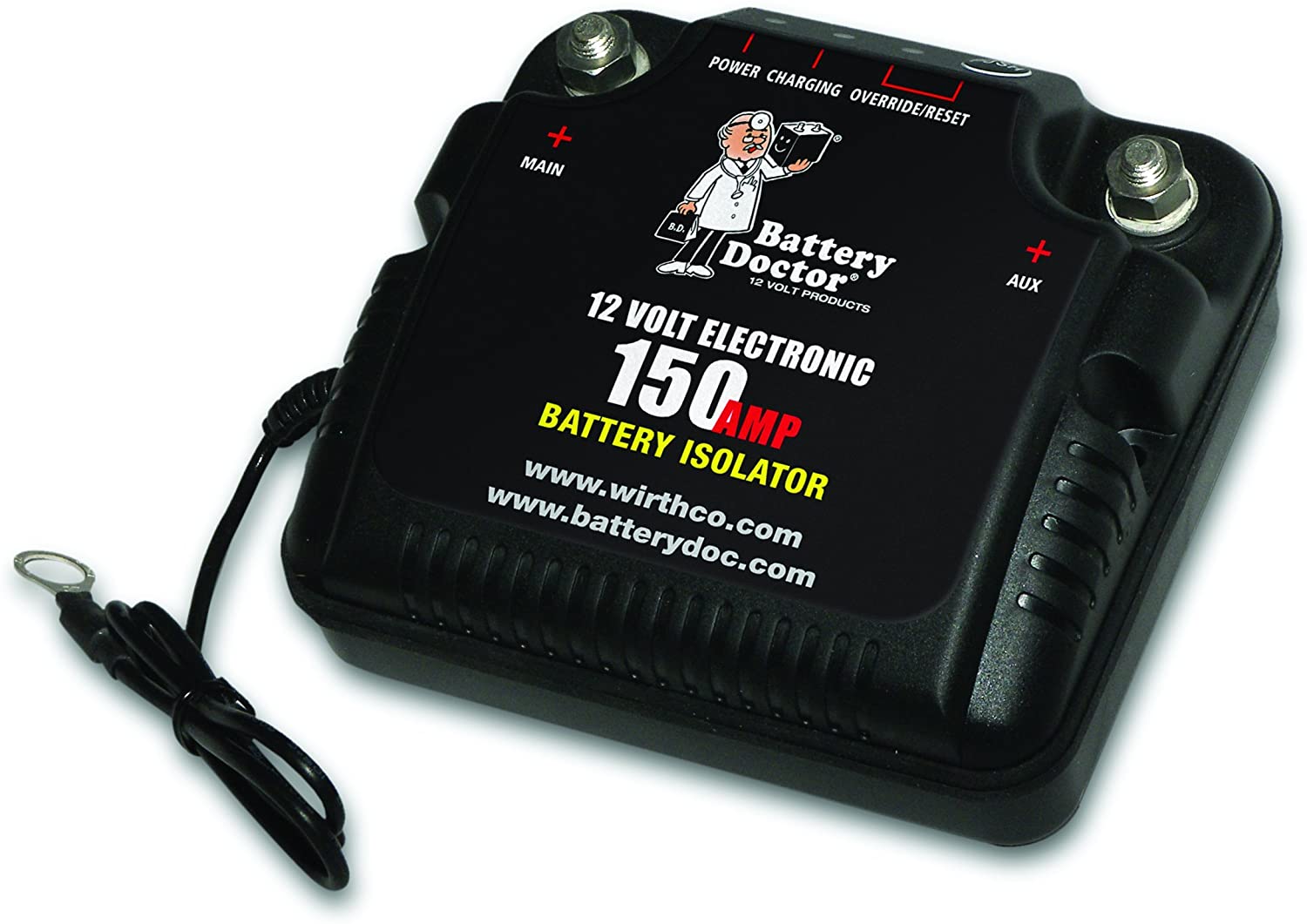 This new state-of-the-art, fully automatic dual battery controller is suitable for any vehicle with an auxiliary battery. Smaller and lighter than other standard battery isolators, the Battery Doctor® Battery Isolator employs electronic switching control technology. Our high-performance electronic isolator allows you to charge two batteries from a single alternator, and keeps the starting battery isolated from the second battery. Also, with a single push of the override/reset button, you can change the batteries to parallel mode for jump starting.
Priority charging for starting battery.
Includes mounting bracket  that houses the 4"x4"x2" Isolator.
Over current and surge protected for vehicles with electronic systems.
Manual override for starting battery.
Automatically charges auxiliary battery.