Century CK3154-1 10/2 Amp 6/12 Manual Battery Charger
Century CK3154-1 10/2 Amp 6/12 Manual Battery Charger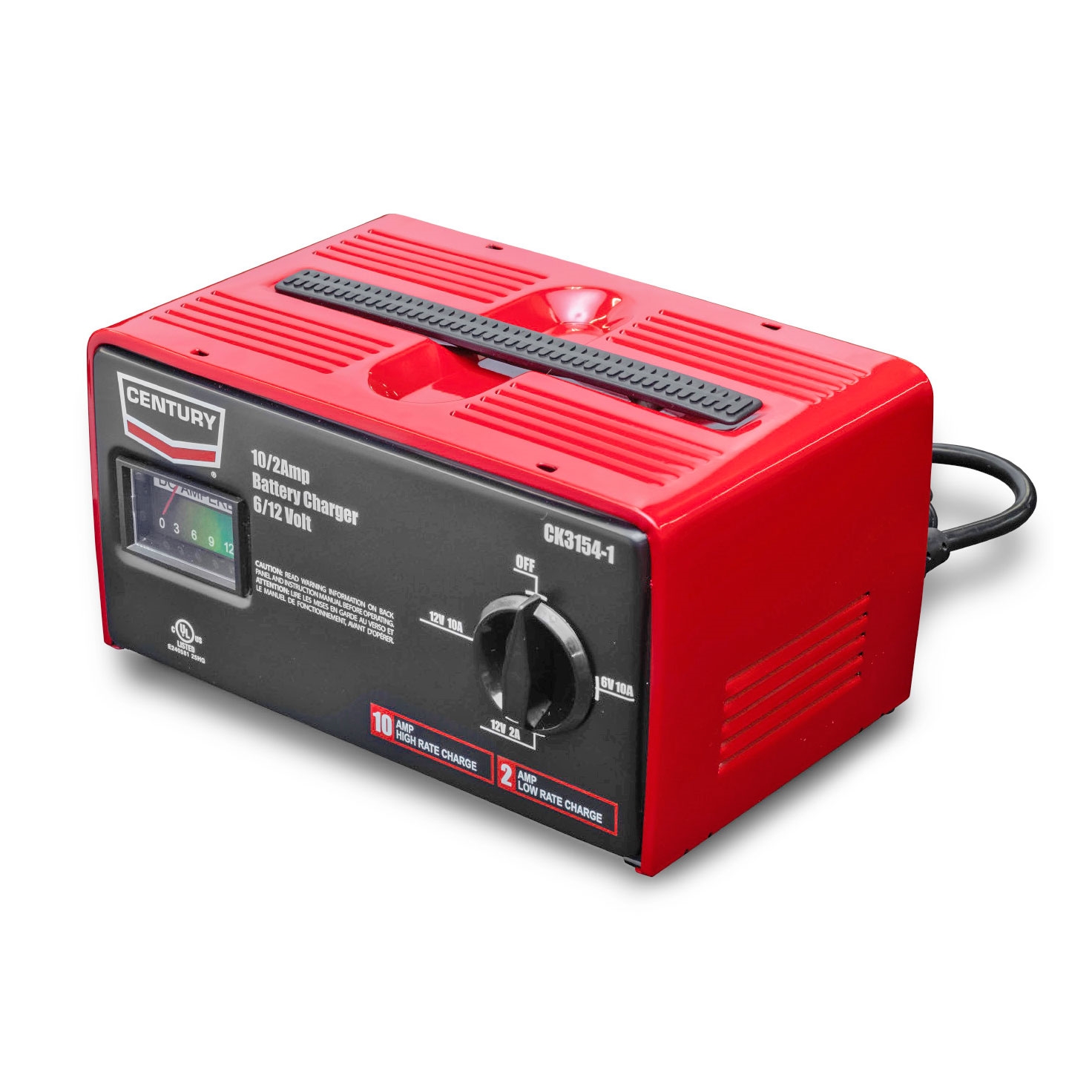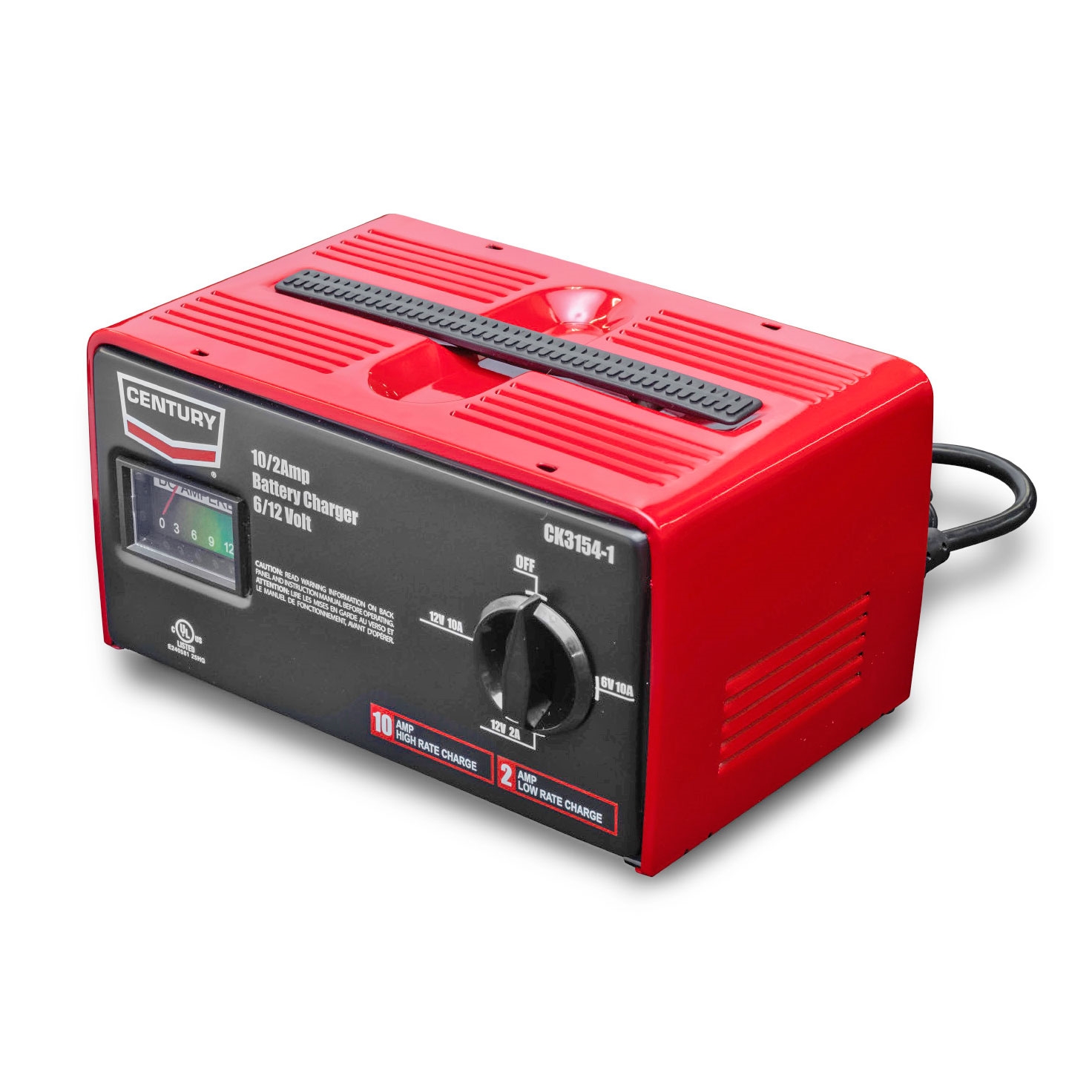 Product Features
10 amp high, 2 amp low 12V Manual charge settings.

10 amp high 6V Manual charge setting.

12V Manual settings allow charging deeply discharged 12V batteries that many automatic chargers cannot.

Charges 6 & 12V maintenance free, conventional wet, deep cycle, AGM, and gel batteries used in cars, trucks, farm equipment, RV, boats and commercial applications.

Charges automotive batteries in 2 to 5 hours.

Low 2 amp setting is ideal for charging 12 volt motorcycle and lawn mower batteries.

Rotary Switch simplifies charge/start selection.

Heavy duty insulated clamps grip securely on all batteries.

Six-foot copper output cables.
Manual / Automatic: Manual
Voltage Settings: 6/12
6 Volt Charging Amps Rating: 10
12 Volt Charging Amps Rating: 10/2
DC Cable Gauge: 14ga
Warranty: 1 Year Limited
Shipping Weight: 12 lbs.