Century K3151-1 60/40/30/160/225 Amp 6/12/24 Volt Fleet Automotive Battery Charger Starter
Century K3151-1 60/40/30/160/225 Amp 6/12/24 Volt Fleet Automotive Battery Charger Starter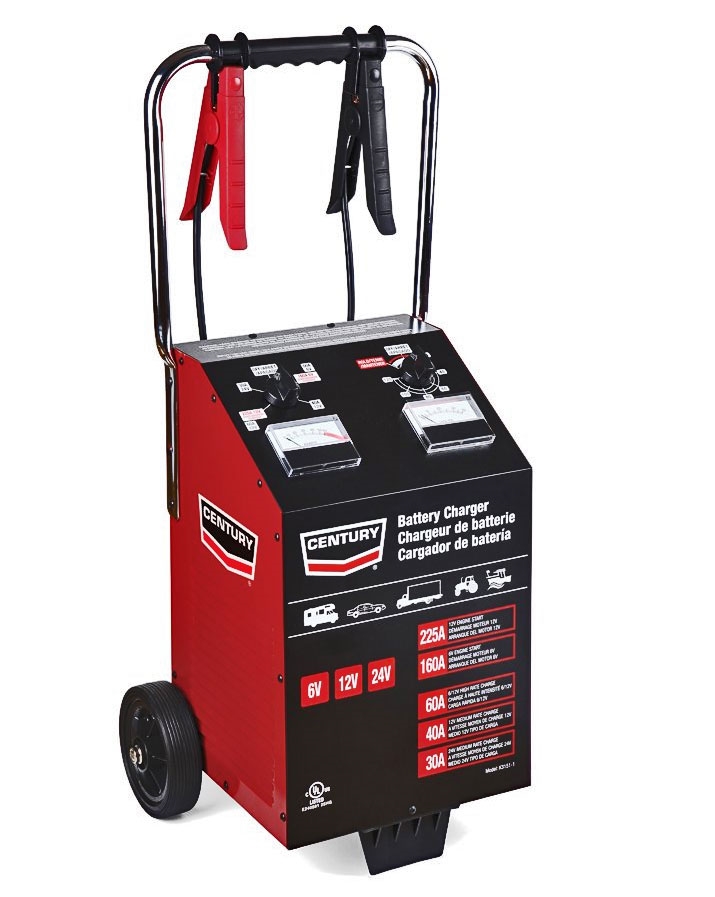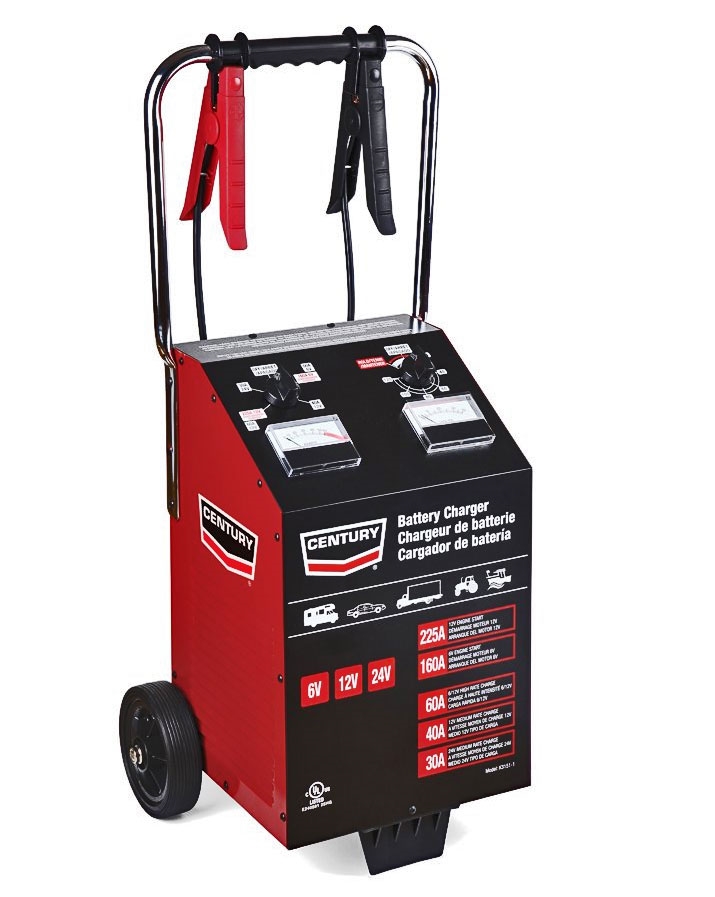 Product Features
225 amp 12 volt engine start helps start stubborn motors.

60 amp high, 40 amp medium 12 volt charge settings.

160 amp start and 60 amp high 6 volt charge setting.

30 amp medium 24 Volt

Charges 6, 12 & 24 volt maintenance free, conventional wet, deep cycle, AGM, and gel batteries used in cars, trucks, farm equipment, RV, boats and commercial applications.

Charges automotive batteries in 1 to 3 hours.

Large, easy to read 3" Ammeter and Voltmeter help monitor charging progress and identify problem battery conditions.

Two hour timer with hold position.

Heavy duty insulated clamps grip securely on all batteries and safely store on clamp holders.

Heavy duty semi pneumatic wheels and chrome handle.

Six foot, 6 gauge copper output cables.

5 year limited warranty on transformer & rectifier, 2 years on unit, and 1 year on cables.
Manual / Automatic: Manual / Timer
Voltage Settings: 6/12/24
6 Volt Charging Amps Rating: 60
12 Volt Charging Amps Rating: 60/40
24 Volt Charging Amps Rating: 30
Engine Starting Output 6 Volt: 160
Engine Starting Output 12 Volt: 225
Warranty: 5 Year Limited
Shipping Weight: 55 lbs