Deka Replacement Clamp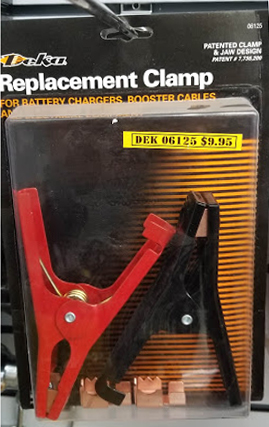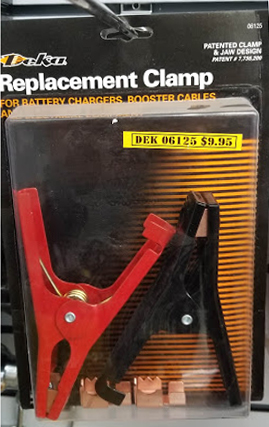 The Deka Replacement Clamps are for use by Battery Chargers, Booster Cables and Electrical Equipment. Being of the E-Z Reach Type and PVC Coated, these Steel Heavy-Duty Clamps were built for dependability.
Booster cable clamps are designed to grip securely to side terminal or battery post for maximum current carrying capacity. All booster cable clamps are color coded (Red Positive / Black Negative) for safety purposes, and easy identification.
Crimping is required for correct installation upon this product.