POWERMANIA Professional Grade Marine Battery Chargers
POWERMANIA Professional Grade Marine Battery Chargers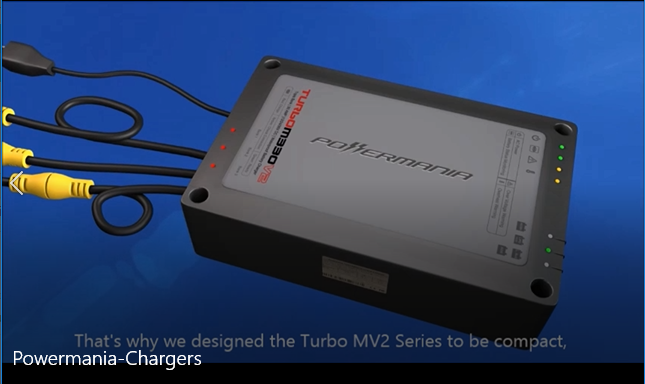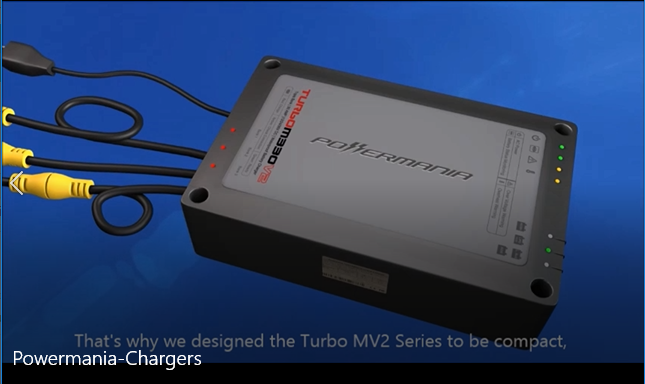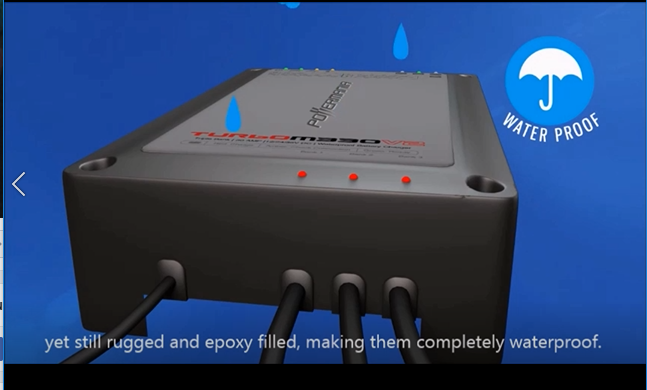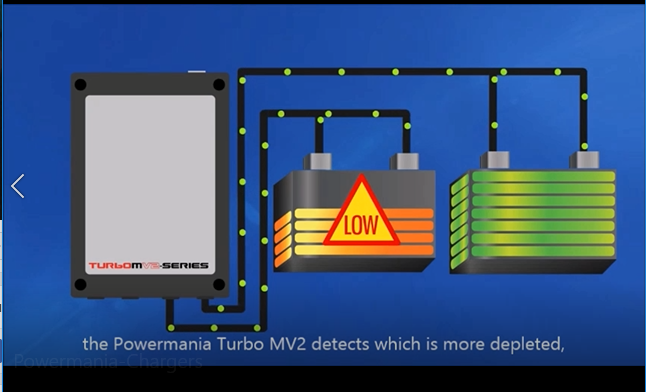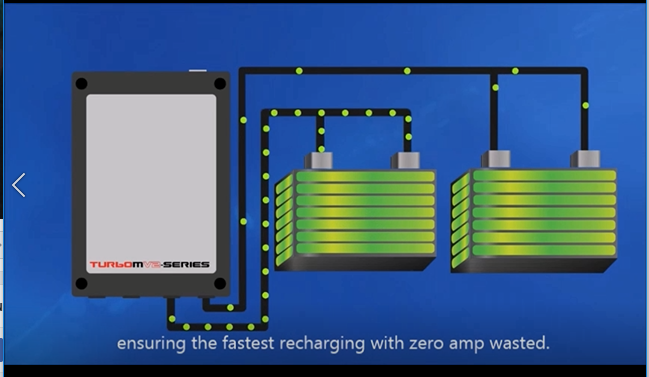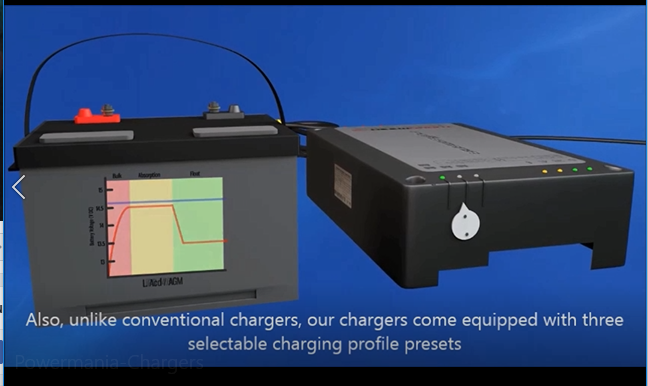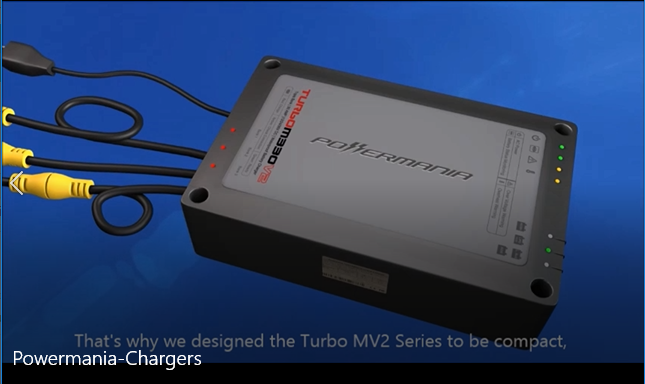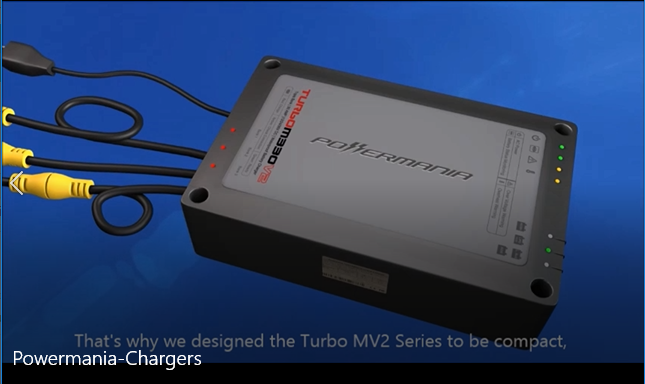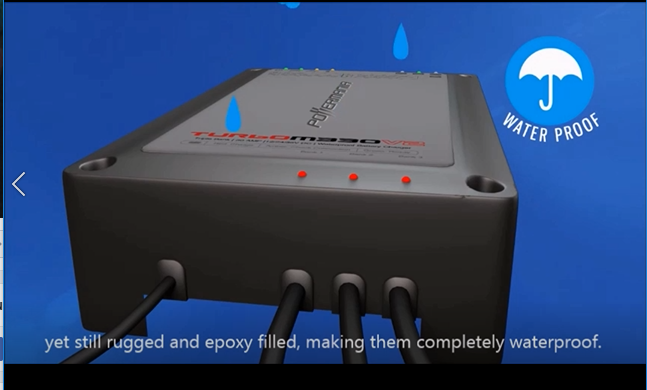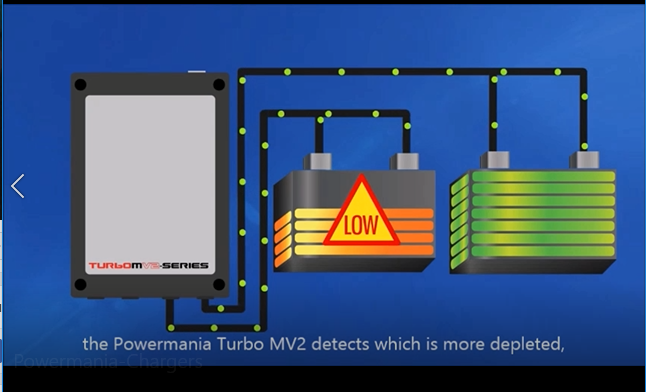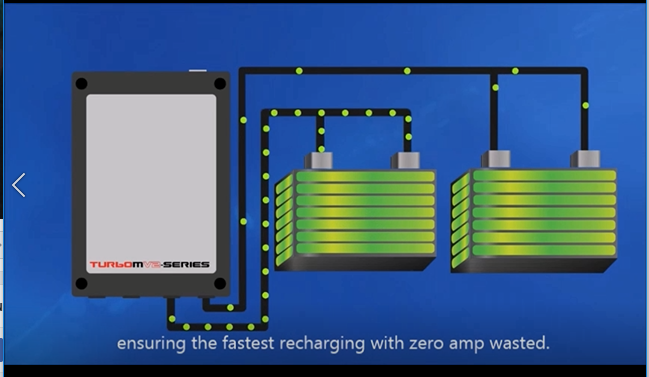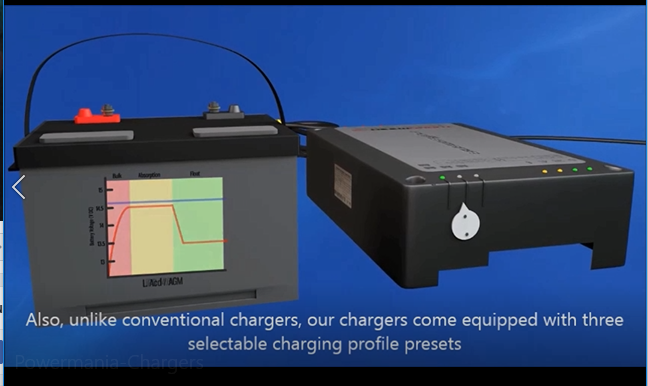 Powermania Charger Options:
1-6 Amp
2-20 Amp
2-30 Amp
3-30 Amp
3-40 Amp
4-40 Amp
Do the problems associated with conventional boat battery chargers put a damper on your outings?
Would you like to completely eliminate those power concerns, and just enjoy your time on the water?
The Powermania Turbo MV2 series battery chargers let you do just that, making it the top choice for both tournament fishing and recreational boating.
Today's boats present us with a unique challenge of using more power than ever before, but offering less space for a powerful battery charger.
That's why we designed the Turbo MV2 Series to be compact, yet still rugged and epoxy filled, making them completely waterproof.
The most remarkable aspect to our Turbo MV2 series is its Adaptive Loading feature.
Whereas conventional chargers can only deliver a fixed amp output, to each bank, the Powermania Turbo MV2 detects which is more depleted, and delivers it's output accordingly, ensuring the fastest recharging with zero amp wasted.
Also, unlike conventional chargers, our chargers come equipped with three selectable charging profile presets that are customized to recharge different battery chemistries.
They can completely charge a fully depleted battery as well as consistently deliver 100% output even with AC input as low as 90V.
And with enhanced active cooling, the MV2 chargers have optimized heat dissipation design, helping it to run cooler and making it highly reliable.
With over 25 years of experience in engineering power conversion devices, at Powermania, we can confidently tell you that the Turbo MV2 Series are the most reliable waterproof battery chargers on the market.
As one of the few companies that engineers, manufactures and continuously perfect our products, we proudly stand behind the Turbo MV2.
You should be spending more time on water, not worrying about whether the batteries are fully charged.
Let the Powermania Turbo MV2 Battery Charger unleash the power and full potential of your investment.
Three selectable charging profile presets - customized to recharge different battery chemistries.
Can completely charge a fully depleted battery as well as consistently deliver 100% output even with AC input as low as 90V.
Enhanced active cooling for optimized heat dissipation design